Apply for Emergency Loans Online
Manage unexpected expenses with a lender you can trust.

We're Proud Members of the Community
Superior Financial Services has been in business since 1994. With seven Tennessee branches, we're honored to serve the local community, and we work hard to earn and keep your trust.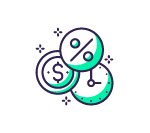 From leaky roofs to car repairs, sometimes you just need a little extra cash to take care of unforeseen and unexpected expenses. We can help you overcome financial obstacles with emergency loans. Our easy online loan application can result in a decision the very same business day.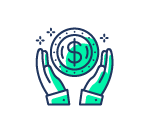 Fast Decisions and
Funding
We make it easy to apply for emergency loans; we might give you a same business day decision. If you're approved, we may be able to deliver your emergency personal loan funds the same business day, too.

Hardship Loans for Bad Credit
If you have bad credit (or no credit), that's okay. A credit check is required to apply, but approval isn't based on your credit score. Let's work together to find a solution.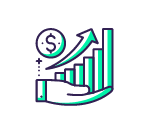 Declaring bankruptcy can make getting a loan difficult. If your status is discharged, we may be able to help you get the funding you need.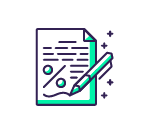 We offer a variety of loan options so you can find a manageable plan that works for you. Short-term? Long-term? Installment? Let's figure out the best terms to suit your budget and lifestyle.
Your air conditioner breaks in the middle of the summer. You wake up and your car won't start. You suddenly discover that your roof is leaking. You begin to look frantically for how to get emergency money when your budget just can't absorb these unexpected costs.
An unexpected expense can be crippling, especially if you don't have the cash lying around to cover it. It can jeopardize your job, leave you stranded, or just make life extremely difficult. At Superior Financial Services, we offer everyday emergency loans to help you cover the expenses when life gets tough. Apply for your emergency loan online to get your situation back on track.
We can even make emergency loans for poor credit. We understand that life throws curve balls, and while credit ratings are very important, we'll also look beyond a credit rating to find other indicators of creditworthiness when you need an emergency loan. Among emergency loan direct lenders, you'll find Superior Financial to be a friendly partner that looks at you as a complete person—not just a number on a credit report. Our online emergency loan application is easy to complete, and we'll make every effort to get you a quick decision.
Submit Your Online Application
Complete your application with a simple and secure online process. For assistance, call 865-908-8445 to speak with an advisor.
We Provide Quick Decisions
We often provide same business day decisions with no obligations.
We Provide Fast Funding
We distribute your funds quickly, sometimes even on the same business day!
We Provide Superior Service
Choose Superior Financial Services
Superior Financial Services is Tennessee's premier neighborhood lender. We have seven convenient branches located throughout the state, and our friendly loan officers have been helping borrowers just like you for more than 25 years.
We're committed to helping you get back on track, and that's why we commonly work with borrowers from all walks of life. Whether you have good credit or difficulty finding lending elsewhere, we encourage you to schedule a free consultation.
We often make same business day lending decisions and may even be able to provide you with a payment on the same business day—because emergencies can't wait.
Apply for Emergency Loans Online
Apply online, by phone, or in-person at one of our seven convenient locations in Tennessee. Our friendly lenders can decide which terms are right for your situation to get you back on track.
Schedule a free consultation, with no obligation.