Apply for Your Boat Loan Online
Are you dreaming of venturing out into the open water in your own private seafaring vessel? Maybe you've been contemplating it for a while, but you just can't manage the steep price tag all at once. When shopping for a quality boat or yacht, you typically need a flexible loan to make the steep cost more manageable. That's where Superior Financial Services comes in. We make it easy to apply for your boat loan online, by phone, or in person.
Spread Out Your Boat Payments Over Time

Flexible Financing for Your Boat
It's no secret that boats are expensive. We make it easy to finance major purchases so you can make monthly payments instead of dropping a lump sum all at once.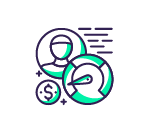 Bad Credit and No Credit Loans
We analyze multiple factors to determine if you qualify for a boat loan—not just your credit score. Enjoy custom loan solutions, even if you're a first-time borrower or currently working on rebuilding your credit score.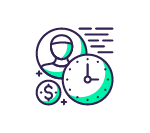 Fast Approval and Funding
We know you're excited to hit the water as soon as possible, so we work fast. We provide same-day decisions, and we're often able to fund your bank account the very same day.

Discharged Bankruptcies Are Okay
If you've struggled to secure funding in the past due to a discharged bankruptcy, we encourage you to apply for a boat loan with us. While approval isn't guaranteed, we're willing to look at your situation and create custom solutions.
You can apply for a boat loan online, over the phone, or in person at one of our seven Tennessee branches. All we need is some basic information.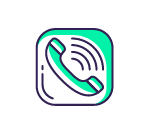 Contact Us for a Free Consultation
Would you like to learn more about getting a boat loan? Our friendly loan specialists are standing by to answer all of your questions, so feel free to get in touch for any reason.
We offer same-day decisions
We can often secure your funding in one day
Short- and long-term lending options are available
We even offer boat loans for people with bad credit. While we can't qualify everyone, we can approve more loans because we look at a range of factors (not just your credit score) and propose custom lending options based on your needs. We've been in the business for more than 25 years, and we know how to work with borrowers from all walks of life.
We may even be able to work with you if:
You were recently discharged from bankruptcy
You're a first-time borrower
You have no established credit
You're trying to restore your credit
Don't put off that new boat purchase any longer.
Apply for New Boat Financing
Are you ready to get your sea legs? Apply for your boat loan online or reach out to us in person. Your consultation is free, and our friendly team of lenders is committed to doing everything possible to get your loan approved. Contact us today to get started!