Finance Your Recreational Purchase

Treat Yourself to Something Nice
Whether you're planning a family vacation or looking to finance a recreational vehicle, we can help you achieve your dreams. Enjoy a manageable payment plan that fits your budget.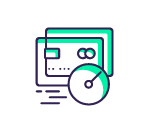 At Superior Financial Services, we understand that your credit score doesn't always accurately represent your financial responsibility. Low credit? Bad credit? That's okay.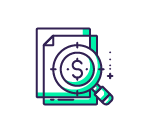 Find Out if You're Approved Today
Sometimes you need money fast. Apply now, and we'll let you know if you're approved today. If you're approved, we might be able to provide funds today, too!

Discharged Bankruptcy? Let's Talk
Getting a personal loan after declaring bankruptcy can be tough. If your status is discharged, we might be able to provide a loan, so don't hesitate to apply.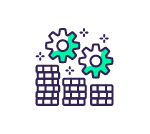 We offer short-term (12 months) and long-term (72 months) secured and unsecured loans with installment plans that make sense for your budget.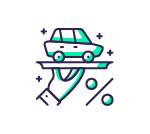 Loans That Fit Your Goals
Recreational loans are available for many different types of purchases, including boats, RVs, ATVs, motorcycles, travel trailers, airstreams, watercraft, and more.
Are you ready to take to the streets—or the open sea—in style? If you're looking to get around in more than just your Honda Civic, a recreational loan can make it happen. At Superior Financial Services, we offer loans for:
RVs
Travel trailers
Airstreams
5th wheels
Boats
Watercraft
ATVs
Motorcycles
And more
We offer more recreational loan approvals because we don't limit eligibility based on credit score. Our experienced lenders take the time to learn all about your financial situation and offer flexible terms that you can manage. As a premier lender in Tennessee, we know credit isn't everything. With a loan from Superior Financial Services, you can even start rebuilding your credit as you enjoy your new recreational purchase. Short- and long-term loans are available, and we have secured and unsecured options to meet the needs of each borrower.
Apply for Recreational Financing
Our experienced lenders have more than 25 years of experience, and we're here to help you with your recreational financing. We have locations throughout Tennessee, in cities like Cleveland, Knoxville, and Greeneville, and we can even assist you online or over the phone.
Get your free consultation, and we'll provide you with a same-day decision. Same-day payments are also available in many cases. With faster recreational loan approval, you can be enjoying your new purchase by the weekend. We welcome first-time borrowers, borrowers with bad credit, and even borrowers who recently underwent bankruptcy. We'll do everything we can to approve your loan. Fill out an application today to get started.